6 Tips to Secure bike & It's battery from getting stolen
Tip 1: Install a Motorcycle Anti Theft Alarm
One of the best motorcycle anti theft devices is a motorcycle alarm (ring). This will let you know if anyone is messing with your motorbike. As long as it has the desired effect of bringing you outside to check on your car and turn off the alarm, a motorcycle theft alarm is worth the money. Most people don't bother with motorcycle alarms because the sound of a car alarm is so common, but they can be useful.
Tip 2: Install a Disc Brake Lock
Another useful motor vehicle protection tool that you can use in conjunction with, or even in place of the fork lock is the disc brake lock. A disc brake lock is added protection just like the fork lock. But instead of preventing the front wheel from being turned, this lock actually keeps your bike from moving at all. Of course, having these locks is a little inconvenient and takes up saddlebag space, but they are major deterrents to bike thieves.
Tip 3: Use or Install a Motorcycle Kill Switch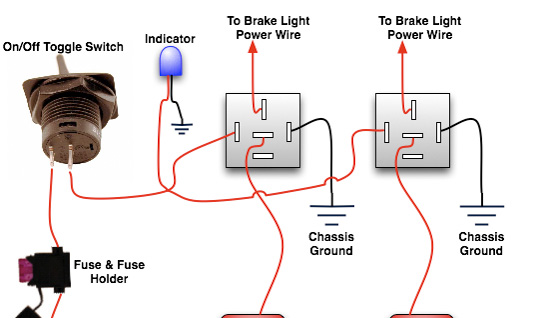 If your bike doesn't already come with a kill switch, you may want to install one. If you do have one, make sure that you are using it to shut off your bike instead of using the key. And if possible, use a hidden kill switch to enhance your motorcycle security.
The advantage of the kill switch is that it requires an extra step to start the motorcycle. If you use a kill switch, the engine will not start until the key sends a signal to the bike that disables the kill switch. This doesn't happen if you just use the key to shut it off.
Tip 4: Install a Motorcycle Theft Prevention GPS
You should install a GPS tracker if you can, just like you do for your bike theft prevention. Installing a permanent, hidden GPS device on your motorbike could mean that the police will track it down in minutes instead of days, weeks or never. Motor vehicle anti-theft GPS tracking devices are getting more inexpensive all the time and your insurance company may even give you a discount on your premium for having one installed, which make them even more affordable.
Tip 5: Lock Your Motorbike Ignition
You definitely want to lock the ignition when you leave your bike. Most of the motorcycle thefts that happen are with the ignition shut off but not locked. It only takes an extra few moments to lock your ignition before you leave your bike, and it could mean the difference between the bike being there when you get back and being somewhere else.
Tip 6: Park Your Motorcycle with Others
You also may want to park your motorcycle with others that are wherever you happen to be. This works especially well if you are traveling with a group of other riders, but even if you are solo, you may be able to find some motorcycles to park next to. There are two reasons why this is a good idea: first, your bike is less of a target if it is with other motorcycles and second, more bikes mean more people coming and going, and motorcycle riders typically look out for each other. If parking in a garage, lock your autocycle, close and lock the garage door.