Does your battery have anymore juice in it? How do you identify a faulty one?
1) Inspect the Battery
Sometimes you can tell if your battery is bad by simply taking a good look. There are a few things to inspect:
Broken terminal
Bulge or bump in the case
Crack or rupture of the plastic
Excessive leaking
Discoloration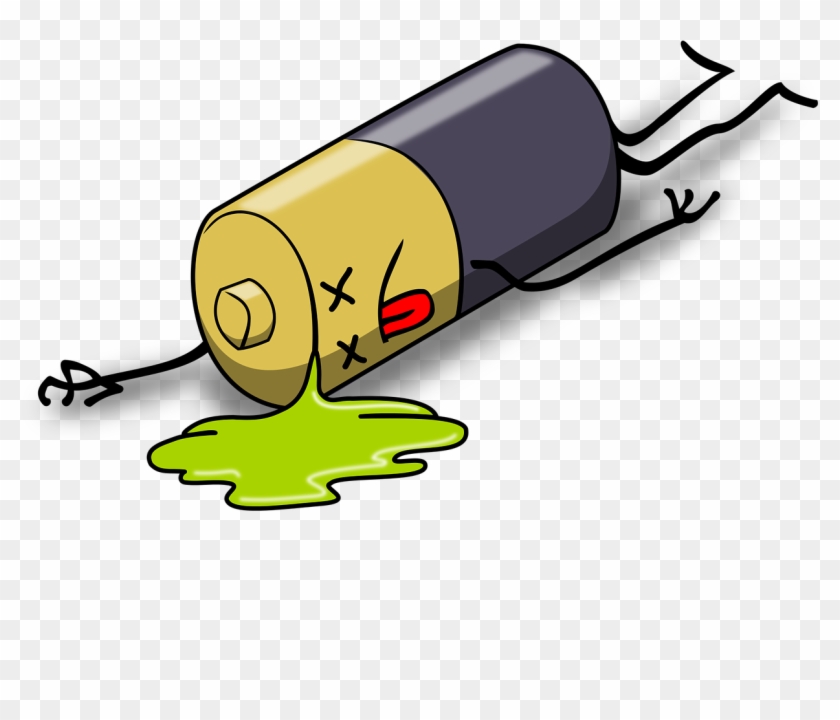 Broken or loose terminals are dangerous, and can cause a short circuit. If a short did occur, there would be some indication of burning or melting. When a battery short circuits, all of the power is unloaded in an instant. That produces a lot of heat, and sometimes even causes the battery to explode.
If the battery is still intact, but there is a bulge in the case, this is usually a result of being overcharged. Others signs such as physical openings in the case are often caused by mishandling. Cracks, splits, and holes will not cause a battery to stop working, but for safety reasons the battery should be labeled unsafe to use.
With wet-cell (flooded) batteries, water levels have to be maintained. If they are low, usually refilling them with distilled water will help. But if the battery has been dry for a long time, it can cause a problem. When the plates in the cells are exposed to oxygen, it rapidly causes sulfation to build up. Sulfation is the number 1 cause of early battery failure. Plus, charging a dry battery will burn it up. If your battery has plenty of fluid in the cells, but the color is dark, or brownish, this is also an indication of a bad battery. Even if one cell is brown, it is rendered useless and therefore the entire battery is, too.
2) Take a Voltage Reading
The voltage of a battery is a good way to determine the state of charge. Here's a handy table with the breakdown:
| | |
| --- | --- |
| State of Charge | Voltage |
| 100% | 12.7 – 13.2 |
| 75% | 12.4 |
| 50% | 12.2 |
| 25% | 12.0 |
| Discharged | 0 – 11.9 |
If your battery is:
Reading 0 volts, chances are the battery experienced a short circuit
Cannot reach higher than 10.5 volts when being charged, then the battery has a dead cell
Fully charged (according to the battery charger) but the voltage is 12.4 or less, the battery is sulfated
3) Load Test the Battery
Your local automotive shop is more than able to load test your battery for you. But it's quite easy to do at home. All you need is a digital voltmeter. For any load test to be accurate, the battery must be fully charged. Let's use a motorcycle battery for an example:
Remove the seat and expose the battery in your bike so that you have access to the terminals. Do not disconnect the battery because you will attempt to start the bike.
Hold the prongs of you voltmeter to the correct terminals on the battery.
Now push the start button and watch what the voltage drops to. It doesn't matter if the bike starts or not, what you're looking for is a voltage reading.
A healthy 12 volt motorcycle battery should maintain a range from 9.5 – 10.5 volts under the load for a good 30 seconds straight. If the battery begins to hold and then steadily drops in voltage, there is a problem. If the voltage instantly drops to 0 volts, that is also a problem. We call this the open cell. On a new battery, this can be a result of manufacturing flaws, but it also may be caused by sulfate crystal buildup.